Gallery Gets New Name!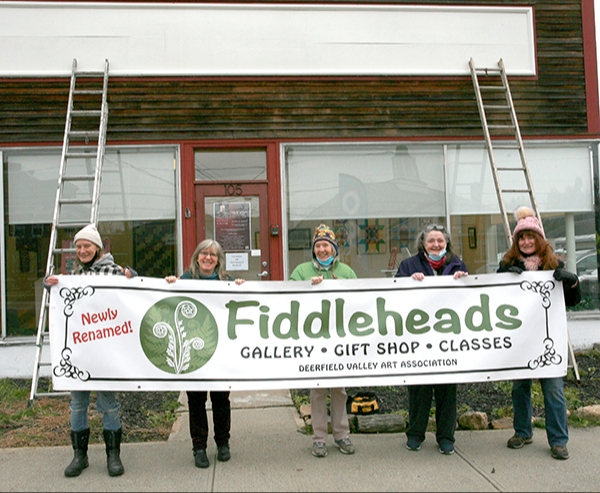 L to R: Melanie Phillips, Susie Secco (artist), Khakie St.Clair, Marge in Charge (Pres.), & Kathleen Johnson
New name for the gallery formerly known as DVAA Gallery.
Our new temporary banner arrived and was installed Nov. 28, 2021!
Kudos to the logo and sign team led by gallery members Melanie Phillips, Kathleen Johnson, Kackie St. Clair, & Marge Anderson.
Special thanks go out to Susie Secco for her wonderful, whimsical art of the fiddleheads which are a part of our new logo and to Melanie & Cliff for their mastery in climbing a ladder on a COLD winter day to install the sign.
Click here to read the GREAT ARTICLE ABOUT DVAA IN THE RECORDER.
Click here to see more images of the sign hanging.